Elevate your Italian pantry with Sebastiano's products
"When passion meets authenticity, you can taste it!"

"The rotating focaccia sandwich is like a siren call"

The sandwiches are ridiculous and the sweets are magic."
Order Pick Up
We're located at 411 SE 81st Ave. Portland, OR. and ready to serve you lunch & desserts.
Ship to your House
We ship many of our top-selling products via USPS including extra virgin olive oil, Sicilian cookies, spice blends and marmellatas.
Give an E-Gift Card
Give the gift of Sebastiano's e-gift cards for use at our shop in Montavilla in Portland, OR.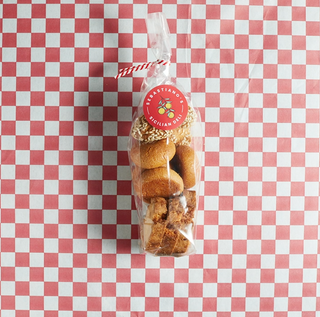 Biscotti, Pasticcini, Sesame regina, bravo!
Assorted Cookies Baked & Shipped Daily